We will show you the three historical periods of our capital: pre-Hispanic Lima, Colonial Lima and Modern Lima.
Our tour begins with a panoramic tour of the Huaca Pucllana, a pre-Inca ceremonial center. We will continue our tour through the Historic Center of Lima, where monuments and colonial buildings will be appreciated, highlights of this part are the Paseo de la República, Plaza San Martín, the Plaza Mayor, the Government Palace, the Archbishop's Palace, the Cathedral Basilica, the Townhall among others.
We will also enter the Convent of San Francisco, which has the largest sample of colonial religious art in America. Also here we visit its underground crypts known as " The Catacombs".
Finally, we will visit the most traditional residential areas of Lima.
Our program includes:
Pickup from your hotel in Barranco, Miraflores, San Isidro and Lima.
Bilingual service English-Spanish.
Entrance fee to the Convent of San Francisco.
Tourist transport with a professional driver.
Daily Departures
Times of departure: 14:00 - 14:30 hrs – Duration of the tour: 4 hours
DEPARTURES: DAILY

PICK UP TIME FROM HOTELS: 14:00 - 14:30 hrs - DURATION OF THE TOUR: 4 hours
Places to be visited:
&nbsp
Ancestral Lima
We begin our tour with a panoramic view of the "Pyramid Pucllana", magnificent ceremonial and archaeological center built in the fourth century AD. And considered "sacred town" by the Incas.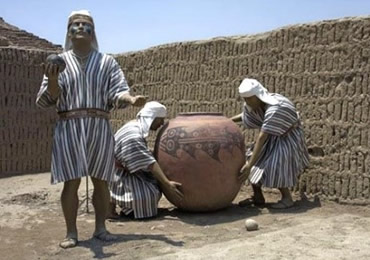 Colonial Lima
We will visit the Historic Center of Lima, where you will enjoy a magnificent view of monuments and colonial buildings, including Paseo de la Republica, Saint Martin Square, The Plaza Mayor, The Government Palace, The Archbishop's Palace, The Lima´s Cathedral Basilic, The BCR´s museum "Treasures of Peru ", a select exhibition of objects of gold, ceramics and textiles from various pre-Columbian cultures.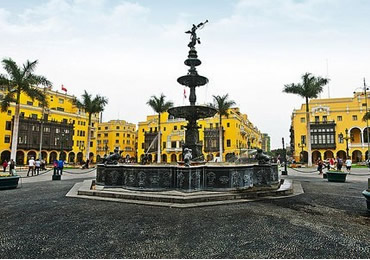 San Francisco's Religious convent
Which is the largest sample of colonial religious art in America. It emphasizes the visit to its subterranean crypts known as "Catacombs".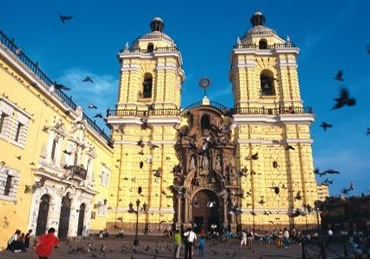 Lima Lima is a City that will amaze you with a blend of modern, colonial and ancestral parts of the town. Lima has the Costa verde with its beautiful beaches where you can walk through its long promenades enjoying the views of the seaside. Lima has a sizable amount of ruins, farmhouses, beaches and local fauna that will allow you to know this vibrant city much better.
Our Program Include

Complimentary audio guides
Pickup from your hotel
Official guide service
Oficial guidance.
Entrance fees to all the above mentioned locations.
Tourist transport with professional driver.
All the buses are fully insured.
First Aid Kit
What should you take with?
Wear comfortable light clothes.
Comfortable footwear for walking.
A camera.
A light coat.