DAY 01: LIMA
Reception at the Lima airport. Transfer to your selected hotel in Lima Overnight in Lima.
DAY 02: LIMA - CITY TOUR EN LIMA

Breakfast at your hotel.
Pick up from your hotel by your private transport and tour guide to begin your tour in Lima
Lima Gastronomic Tour
This tour has been carefully selected as (apart from being excellent) it has a 10:00am start time. You will likely be arriving to Lima late last night so the extra couple of hours in bed may be greatly appreciated.
Today we will introduce you to the history of Peruvian gastronomy. Our culinary adventure begins at a typical Peruvian Market. There, you will be able to appreciate a wide variety of Peruvian product and enjoy and taste exotic fruits. Be amazed by the huge variety of fish and seafood our ocean, considered one of the richest in the World, has to offer.


We will also visit an exclusive restaurant where you will have the opportunity to prepare your own Pisco Sour the Peruvian National Drink and Ceviche the Peruvian National Dish. Later you will enjoy a delicious lunch, consisting of the most symbolic dishes of Peruvian cuisine.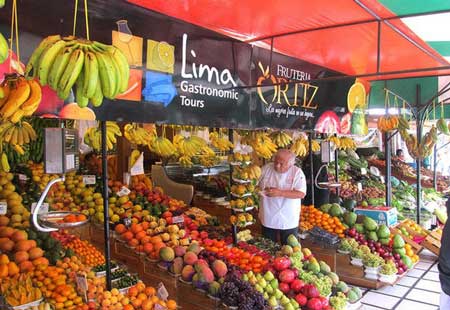 City Tour
We going to visit the Lima main Square and the Cathedral, where Conquistador of Perú Francisco Pizarro is entombed. Also we going to have a tour inside the Convent and Church of San Francisco, which hold the oldest collection of colonial art in the Americas, with an exquisitely carved chorus, a library of ancient manuscripts, and the Sacristy with paintings by Zurbarán and Rivera.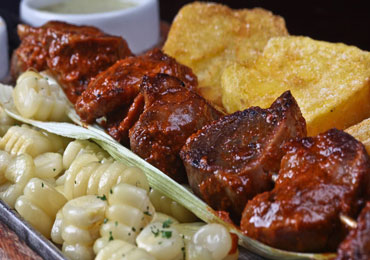 Here the grand courtyard of the main cloister is decorated floor-to-ceiling in blue and white Sevillian tiles, depicting scenes from the bible that dates back to the 16th Century.
Moroccan-style arches lead us to the Catacombs, a subterranean crypt from the colonial period, where the bones of 25 thousand colonial-era Lima residents are entombed.
Then a pre-Inca adobe pyramid in the heart of the seaside district of Miraflores "Huaca Pucllana"; Parque del Amor (Park of Love), and other attrations in the Miraflores district.
We finish in LarcoMar.
Return to your Hotel
And free transfer
Overnigth in Lima